In a rapidly evolving business environment, where consumer preferences shift like sand dunes, the Certified Loyalty Marketing Professional (CLMP) workshop stood out as a comprehensive guide to understanding the multifaceted world of loyalty marketing. Spanning three impactful days, the workshop provided insights that transcend transactional interactions, emphasizing loyalty as a bridge that emotionally ties brands to consumers.
Day 1: Setting the Stage for Loyalty Marketing Evolution
Brian Almeida's expertise shone brightly on Day 1. His insights into loyalty strategies and consumer behavior were the highlights, providing participants with a comprehensive understanding of crafting customer-centric experiences. Brian's passionate delivery and ability to demystify complex concepts left a lasting impression, inspiring participants to rethink their approach to loyalty marketing in today's dynamic business landscape.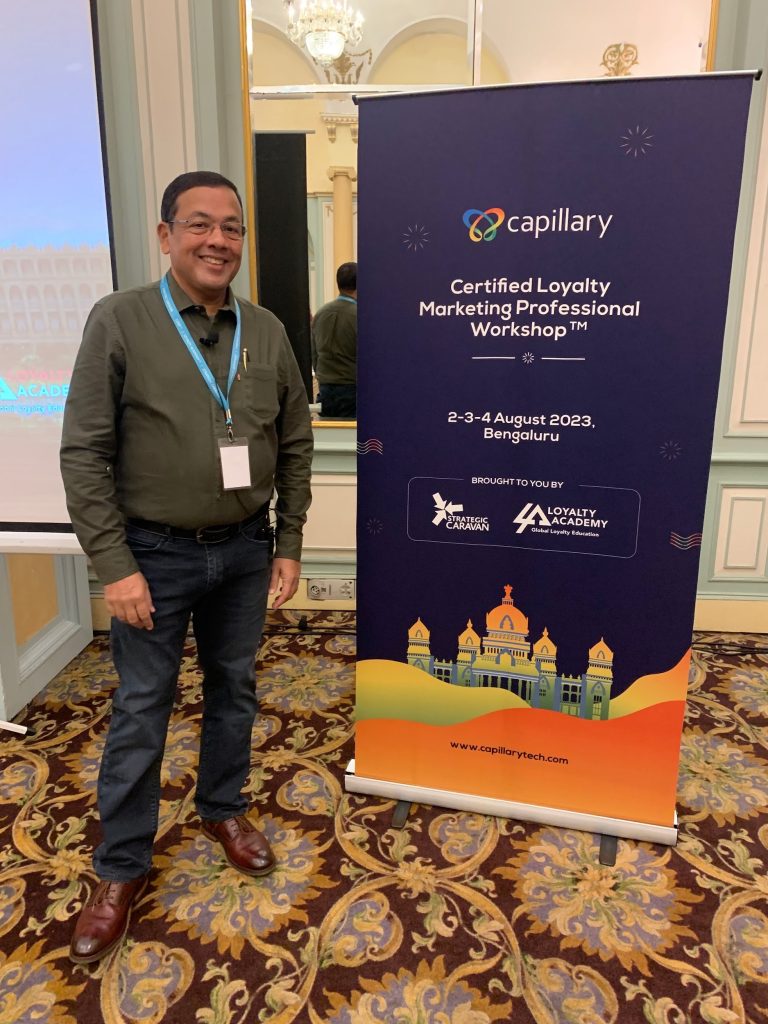 Day 1 set the pace, with a focus on shifting paradigms of loyalty marketing. Here, the significance of elevating customer centrality became evident with the pivotal question: "Is the customer in the boardroom?" This theme resonated throughout the workshop, reminding participants that customers are now active stakeholders, influencing pivotal strategic decisions.
The importance of personalized experiences, rooted in behavioral insights, emerged as a key theme. Brands were shown the path to predict customer responses, create bespoke experiences, and foster connections. This was further augmented by the revelation that loyalty programs have evolved beyond mere reward systems, acting as potent sources of insights into nuanced consumer behaviors.
A recurring topic was sustainability. The workshop highlighted its significance in loyalty marketing, emphasizing ethical and environmentally conscious practices. The triad of loyalty – product alignment, pricing strategy, and impeccable customer service – was unveiled as the foundation for creating a loyalty ecosystem.
Day 2: Delving into the Psychology of Loyalty
The workshop's second day dived deeper, focusing on the psychology of customer loyalty. Discussions revolved around the symbiotic nature of loyalty, emphasizing the importance of creating value for both customers and businesses. The challenges of fostering genuine customer loyalty in a world filled with marketing promises were tackled, highlighting the "Say-do" gap. Other psychological triggers, such as loss aversion, were explored as means to stimulate retention.
Technological advancements also made their mark, with speculations about a future where marketing without data might be unthinkable. Highlighting the significance of knowing one's customers, it was emphasized that businesses that fail to understand their customers risk stagnation or even failure.
Another highlight was the Tata Neu case study, demonstrating how a robust data strategy could power conglomerate growth, presented by Ketan Phanse, Sr. Director & Product Head of NeuPass at Tata Neu. The study showcased how Tata successfully built and scaled India's first super app, creating a future-ready platform that provides a moat for Tata's diverse range of brands. The app's robust data strategy emerged as a key driver in powering a conglomerate.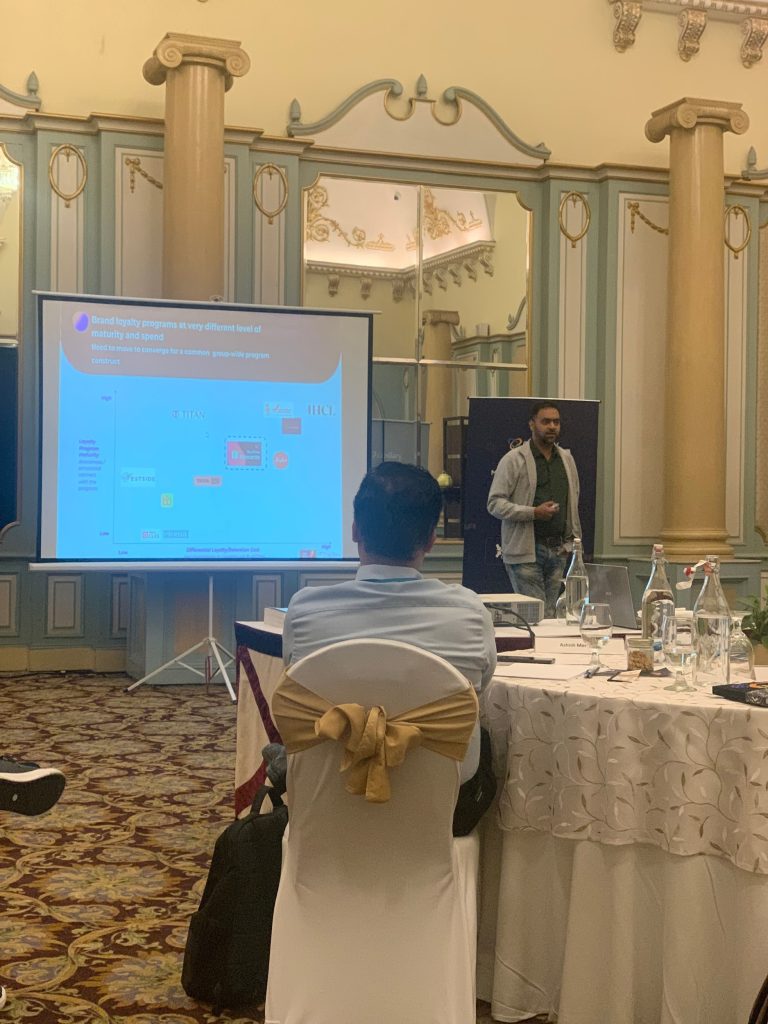 Throughout the day, the workshop was graced by the presence of Bill Hanifin, CLMP, the Founder of The Wise Marketer and a prominent figure in the realm of loyalty marketing. Bill's insights and teachings provided invaluable guidance, helping participants unravel the complexities of loyalty psychology and its real-world applications.
An illuminating facet of the workshop was the insights shared by Bill Hanifin and Brian Almeida on Mattel's highly successful loyalty program. Brian's involvement in crafting loyalty strategies for Mattel, particularly against the backdrop of Barbie's monumental success in 2023, added a fascinating layer to the discussions. Their firsthand experiences and successes provided invaluable lessons, offering participants a rare opportunity to learn from the best in the field.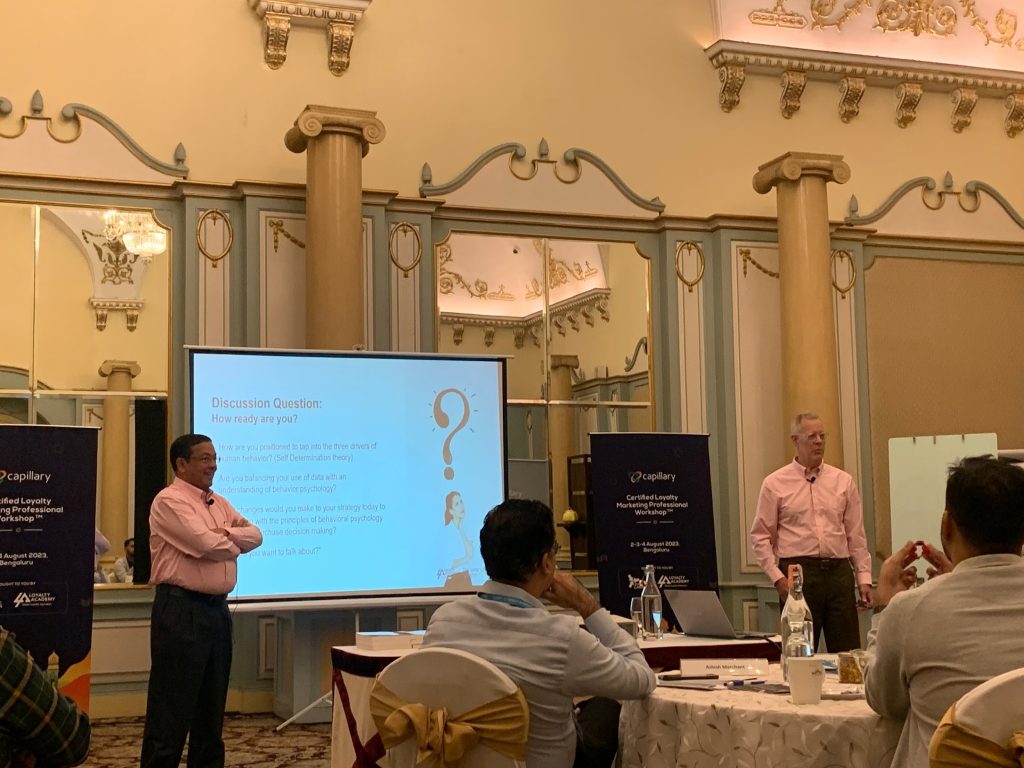 Day 3: Loyalty as a Financial Pillar
The finale unveiled loyalty programs' potential as financial powerhouses. Loyalty marketing was redefined as metric-driven marketing, emphasizing its measurability. Discussions on incremental revenue showcased how loyalty initiatives could drive financial growth. 
Amid the wealth of insights, the workshop reached its zenith with an immersive case study experience. Participants were invited to dissect a complex loyalty program design, considering aspects such as brand alignment, strategic objectives, and measurable outcomes like ROI. This practical exercise provided a hands-on opportunity to bridge theory and real-world application, enabling participants to refine their understanding and hone their strategic prowess.
The climax of the day featured a presentation of the case study, followed by a resonating moment of enlightenment – expert feedback from Brian Almeida and Bill Hanifin. Their seasoned insights added depth and practicality to the discussions, enabling participants to further refine their strategies while gaining a unique glimpse into the minds of loyalty marketing trailblazers.
In Retrospect:
The CLMP workshop, under the proficient guidance of luminaries like Brian Almeida and Bill Hanifin, provided a treasure trove of insights. It underscored the philosophy that loyalty isn't just a program but a tool that propels growth, fosters connections, and ensures mutual success.
Gratitude is extended to Strategic Caravan and The Wise Marketer for orchestrating such a transformative journey. Their dedication to nurturing professional growth in the loyalty marketing domain stands unparalleled. Aparna Dudani Aras deserves special mention for ensuring a seamless workshop experience.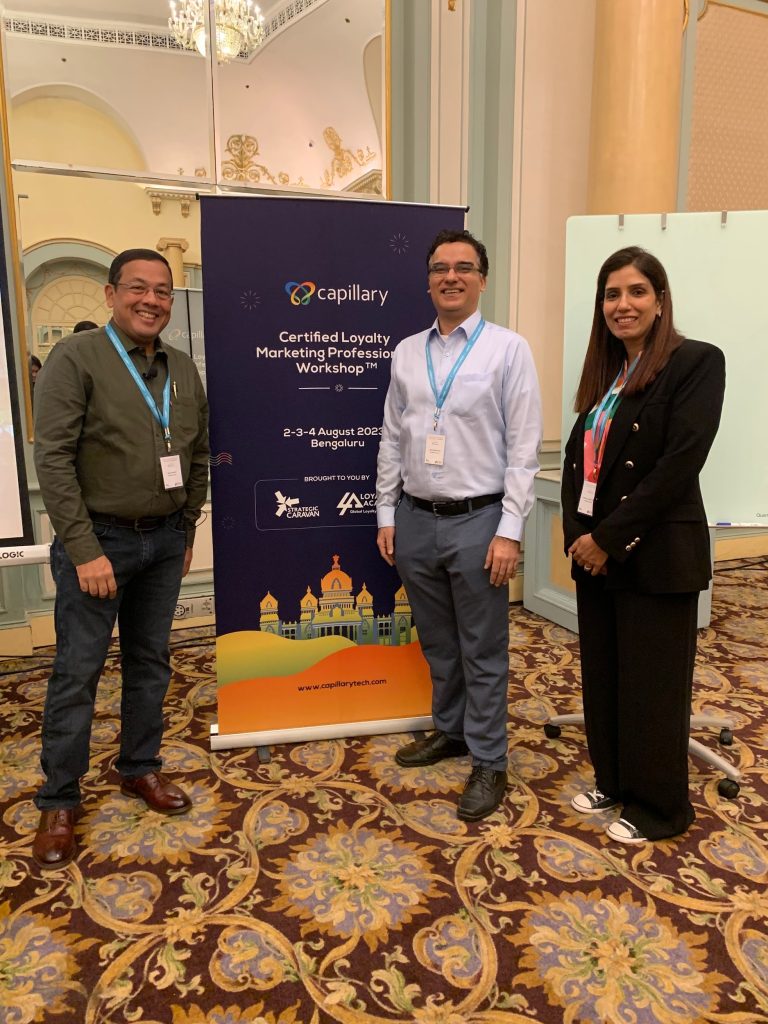 In conclusion, the CLMP workshop served as a lighthouse, guiding participants towards creating loyalty programs that are not just effective but revolutionary, pushing businesses towards unparalleled success.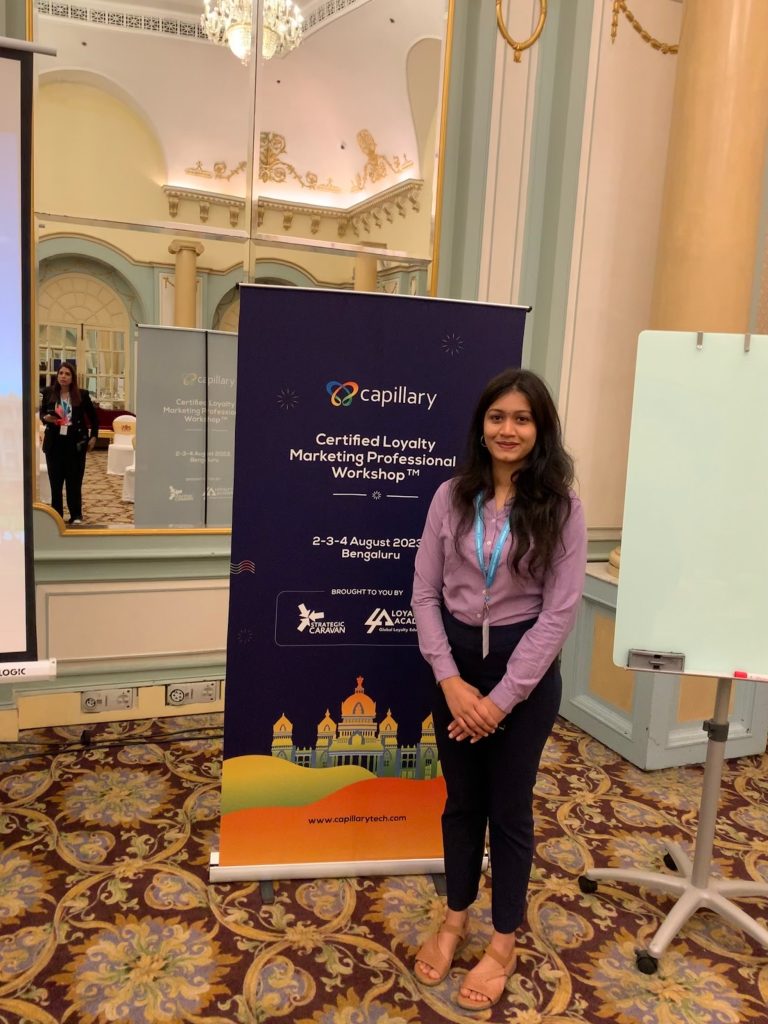 Written by Shreya Nemani, CLMP™ 2023.