We at Strategic Caravan are a group of diehard customer loyalty enthusiasts, passionate about helping our clients build enduring customer relationships and delivering bottom-line results for them. Getting customers is one thing — keeping and growing them with you in a way that is mutually profitable happens only when you make them feel that they are more than just a business transaction. We help our clients foster customer loyalty and engagement through customer acquisition, customer retention and customer valuation advisory services. Our extensive experience, niche focus and lean team size makes us agile and sharp to adapt to any challenges thrown at us. And we respond to every occasion with solutions that move markets.
We are proud to have been instrumental in launching and managing some of India's most well-known customer-centric initiatives, CRM strategies and loyalty programs. Investing time and effort to create value for clients not only helps us define a new future but also set new standards of excellence that become a benchmark for others to emulate.
We work with clients to help them build enduring customer relationships.
We work with them to create customer-centric strategies and implementation plans, and also measure and monitor their effectiveness on an ongoing basis.
Markets are changing all the time. Businesses are making a welcome and conscious shift from customer service to a more holistic view of superior customer experience through the customer journey with the brand. The goal is to build and nurture long-term, enduring relationships with the customer. The more businesses and customers relate to each other, the more mutual loyalty will become a part of the exchange.
In an age driven by processes and protocols, the real commercial battleground is customer centricity. Many organisations harp on the proposition of putting customers first- But very few actually create a customer-centric universe that fosters value. Emotionally intelligent customer interactions require strategy, leadership and commitment to planning and implementation for the long-term. This isn't easy but organisations that manage to do that in practice, benefit tremendously. This is where we come into the picture. We place customers at the focal point, helping organisations build a customer-centric vision, culture and practices.
PARTNER PROFILE
We, the founding partners of Strategic Caravan, have spent most of our professional lives developing customer centric strategies for our clients and helping them create customer delight. We have helped co-create some of India's most remarkable customer strategies for leading brands and pioneering loyalty and CRM programs for end customers, channel partners, influencer segments and employees.
BRIAN ALMEIDA
Managing Partner and Founder
He has over 32 years of practice in the customer management business and is the co-founder of other successful organisations in CRM, Loyalty & Data Analytics. A post graduate in Management from JBIMS and an alumnus of Harvard Business School, Brian has led the development of India's leading loyalty programs for many well-known organisations.
Most recently he cofounded 'Points for People', a unique platform that enables members of over 23 loyalty programs to donate their loyalty points to charity.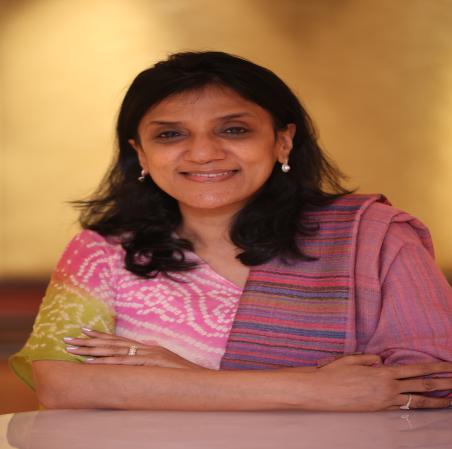 Smita Khot
CEO
MBA from NMIMS with 25 + years in Retail, CRM, Loyalty Marketing and Rewards Management. Has managed programs for Nestle, Cadbury, GSK, Lafarge, ICICI, Perfetti…
Consulted on Retail store setups and Merchandise management systems for Shoppers Stop, Reliance Retail, MenMoms, The Shirt Company, and Lil Kangaroos among others. Her agency experience spans brands like DIREM, Direxions, Red Box Rewards besides managing
her own consultancy practice.
ASHISH MERCHANT
Director
He is an MBA in marketing and computer information systems from the University of Rochester, New York and has completed a program in Advanced Business Analytics from IIT-Mumbai. His consulting and marketing efforts in CRM and loyalty initiatives have served several brands. In 2012, Ashish held the portfolio of MIS on the National Council.
In 2013, he co-founded Takato Dry Cleaners. He is also the President of the Aga Khan Council for India and the Vice Chairman of the Aga Khan Foundation's National Committee.

Goals
Building customer equity for our clients.

PURPOSE & BELIEF
To improve organisations' profitability and performance through deep-rooted and holistic customer focus, improved marketing effectiveness and efficiency, benchmarking and continuous measurement and improvement.

PRINCIPLES
To provide valuable, well researched, thorough and practical inputs and guidance that drive relevance for customers and reap results for our clients.

VALUES
Respect for the individual, professionalism, honesty, equal opportunity, fair trade, objectivity, transparency, impartiality, eye for detail, seeking the truth.